Consolidation & IFRS Specialist - VIA Outlets
What do you do?
The new Group office of VIA Outlets has just been established in The Netherlands, including the Group's corporate presence. Key to the success of the internal restructure and finance internalisation process currently being undertaken at VIA Outlets as the Group's legal seat is migrated from Jersey to the Netherlands, the Group Senior Accountant will be involved in all areas of establishing the Group's corporate presence in the country, including financial reporting, company secretarial, treasury, management accounting, tax, corporate structuring, and operational decision making. You will report to the Group Finance Manager and work closely with the Senior Group Accountant. You will also work closely with the Group Finance Team in London, the regional finance teams in the Outlet Centers and other colleagues within Operations, Legal & Tax.

The role itself is diverse and evolving, and you will be involved in all areas of the group finance function, with responsibilities including assisting with preparation of consolidated group financial reporting, investor reporting and analytics, group budget consolidation, liquidity management, group treasury, debt covenant compliance and reporting, asset level arrears and credit risk analysis. As the Consolidation Specialist, you will provide support with group tax structuring and compliance.

A core component of the role will also be system accountant and champion within the team of the OneStream consolidation application. For this part of the role, you will provide support to the two London based Group Accountants and to finance teams in Centres across the portfolio, with queries on data uploads, system functionality, troubleshooting, assisting with tactical developments in the group reporting process and seeking continuous improvement in the quarterly consolidation close.
Good to know
Being part of the newly established group in the Netherlands, there will be a focus on the ongoing restructuring and integration of processes. You will act as a linking pin between the Group Accountants in London, the corporate team in the Netherlands and the finance teams of the
outlets.
Who are you?
We are looking for a proactive individual with excellent interpersonal skills with the ability to build relationships with teams across a variety of functions. In addition, you bring a strong technical accounting proficiency, commercial experience, gravitas and a desire to develop as the business grows in this dynamic market sector.

"VIA is a dynamic, fast growing company currently in a transitional stage migrating the legal seat to the Netherlands. The role requires a mature financial, comfortable with change and able to adapt quickly. We need a financial who can quickly assess the processes and complex structures, pin-point the areas of improvement and follow through. In this position you have a lot of exposure within VIA, so besides being able to grasp complex accounting issues and performing on a very high level, we need somebody with strong stakeholder management skills being able to truly liaise with external advisors, (local) finance teams and executives & peers within M&A, Tax and Legal when necessary."


Bachelor/Master degree in Accounting or Finance

At least 4-6 years of Accounting/Reporting experience; for example in Accounting firm, Corporate Service Provider or as a corporate accounting/reporting specialist

Preferably experience in Real Estate

Excellent communication skills in English

IFRS and Dutch GAAP group consolidation experience

Experience as Accounting system super-user or willingness to take on the role. Yardi or OneStream experience would be a plus.

Proven ability of working in a complex organisation, with tight deadlines, and having international exposure

Good communication skills: able to listen to, work with and challenge different kinds of internal and external stakeholders

The role may involve occasional travel to the outlet centres when deemed necessary and safe to do so.
More about VIA Outlets
VIA Outlets is Europe's fastest growing owner-operator of premium fashion outlet destinations. Establishes in 2014 they acquired 11 Outlet Centers and 9 different countries. By using their own expertise and that of its operating partners, their strategy is to turn the Outlet Centers into Premium Fashion Outlets by remodelling, remerchandising (right brand mix & offer) and remarketing. Being the second fastest growing retail channel after ecommerce, and with over 30M footfall and growing, they have a very ambitious strategy. Even though this has been a challenging year for retail, Via has completed over 110 new deals since the start of the pandemic. Evidence of its commitment to its remerchandising strategy, despite difficult market conditions and this year's extensive periods of lockdown. In total, new leases, renewals, upsizes and downsizes representing a total area of 43,300 sq. m. have been concluded thus far in 2020, with even more deals still in legals. This includes 12 entirely new brands joining the VIA Outlets portfolio, including American Eagle, L'Oreal, Pinko, Cavalli Class, Samsøe & Samsøe and digitally-native NA-KD.
Otto Ambagtsheer, CEO, says: "Remerchandising is a cornerstone of VIA Outlets' 3 R's strategy as it allows us to offer guests an unrivalled mix of the very best international and local brands. Working closely with brand partners has been key during the Covid-19 pandemic and seeing that brands are choosing to renew contracts or take up additional space during this highly unusual year is a great reflection of the brands' trust in VIA Outlets as a business partner and of the overall resilience of the outlet sector. It is also great to see that a whole new set of retailers are choosing to join the portfolio for the first time – offering further testimony to the increasing relevance of the outlet industry, as well as a reflection of the success of our hard-working leasing team."
Besides a strong focus on the growth of the existing portfolio, VIA has been structured to enable to react quickly to acquisition opportunities that may arise in the market. The group will definitely expand in the coming years with this buy-and-build strategy, supported by its principal stakeholders and equity investors: at present Dutch pension fund asset manager APG and UK REIT Hammerson plc.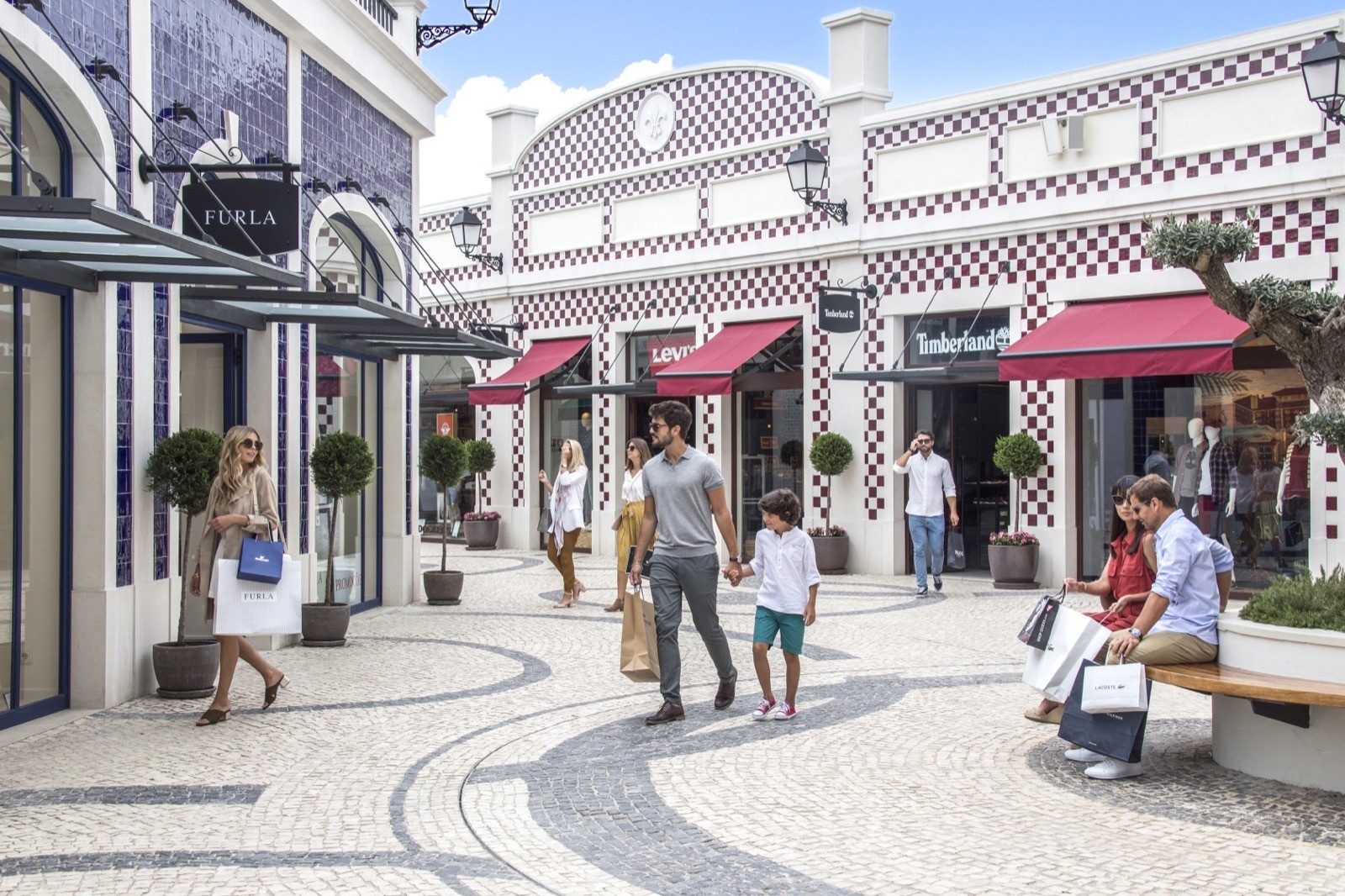 Salaris
Competitive package
Publish date
26.04.2021
Contact