Credit & Collections Supervisor - bouwfase - transitie
What do you do?
We are looking for a talented, strong senior EMEA Credit & Collections Supervisor to join the newly setup EMEA finance team of Epredia. You report to the EMEA Senior Finance Manager and manage, coach and mentor a team of 2 credit controllers.

As the Supervisor Credit & Collections you are responsible for the periodic reporting & metrics on DSO, AR Aging, Doubtful accounts forecasting and other (ad hoc) analyses for local and divisional management. You manage the credit risk and credit limit process for (new) customers, minimizing the company's credit exposure. You are the first point of contact for sales and customer service colleagues on credit risk management. You are responsible for the credit collections for (several) EMEA entities, and support your team on complex or escalated issues in their entities. You identity customer issues and work with management to implement solutions (payment plan, charging interest) to ensure cash performance is maximized. You are responsible for Allowance for Doubtful accounts calculation on the outstanding customer balances and for proposals for customer write offs. You identify customer bankruptcies and file claims to protect the company's interest.

Besides the extensive contact with and exposure to external (high profile) clients, you are the main contact for external parties such as banks, collection agencies and bailiffs. To do this successfully you have a mature, accessible personality. Firm when necessary, but always in a respectful, transparent way.
GOOD TO KNOW...
The recent carve out of Epredia from Thermo Fisher, the internal structural changes and implementation of SAP means that almost all processes and structures have to be (re) evaluated and set-up from scratch. As the most senior, and first, colleague in the team we expect a very big part of your position to be implementing and optimizing the credit & collection processes (approval matrix, collection process flow, letter of credit process, credit limit process, internal controls).
Who are you?
You are an ambitious, eager and talented credit control professional who thrives in an international setting and drives continuous improvement.
"For this position we are looking for somebody with the right attitude, who combines a respectful, transparent way of working with perseverance. You know what it takes to get results and your mentality is to be stimulating that in others. You make clear agreements and trust others to deliver on those, like you do yourself. But will be firm when you need to be when that trust is misplaced.

To be successful in this transitional phase, we need somebody who is adaptive, can create solid structures and who is focussed on teamwork. Getting it done together, also investing in taking the time to coach and mentor others."

Bachelor degree in Business Administration or equivalent

5-7 years of experience as a Credit Control Supervisor or senior in an international, professionally managed company

Strong analytical and computer skills (Excel) with experience utilizing analytical tools and databases along with an understanding of the Order to Cash cycle within an ERP.

Experience of working with SAP Credit, Collections and Dispute Management or general knowledge on third party collection tools would be desirable.

Experience with an ERP implementation, Lean or Six Sigma manufacturing concepts and/or process improvement projects would be a very strong plus

Excellent communication skills in English and one other language (preferably German or French). Ability to forge strong working relationships with external customers as well as with other departments, peers and senior management

Mature individual with significant personal presence and credibility

Grounded, approachable personality, critical yet constructive and positive approach

Proven ability of working with different stakeholders and having international exposure
More about Epredia
Every second of every hour of every day, 44 of our products are employed in the battle against cancer. Customers put their trust in Epredia over a billion times every year.

Epredia was established in July 2019 through an acquisition by PHC Group from Thermo Fisher Scientific. Epredia will operate as a new stand-alone company that will continue to serve as a leading global provider of comprehensive solutions in the anatomical pathology field, including microscope slides, instruments and consumables. James Post, President of Epredia, commented, "We are excited to join the PHCHD group and continue to serve the anatomical pathology market as Epredia. Although we have a new name, our mission remains the same: to improve lives by enhancing cancer diagnostics for patients around the world. We are excited to now be Epredia, powered by the key brands our customers have come to appreciate for their excellence and precision, such as Erie, Menzel, Microm, Shandon, and Richard Allan."

They are in currently building up the EMEA support office in Breda, where appr. 40 colleagues will be working by the end of 2020. Because of the scale-up element of the business everybody has a very pragmatic, no nonsense approach. The lines are short, everybody is very accessible and the team spirit is high. They encourage people to speak up, share their ideas and show initiative.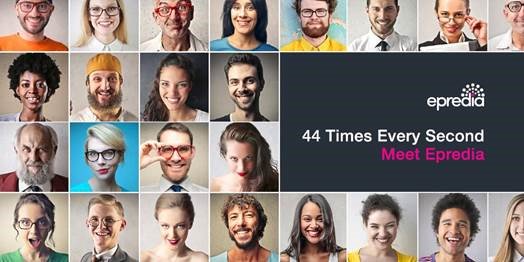 Publish date
22.06.2020
Contact