EMEA Controller - bouwfase - transitie
What do you do?
We are looking for a talented, strong senior EMEA Controller for the newly setup EMEA finance team of Epredia. You report to the EMEA Senior Finance Manager, be his back-up when necessary and be his sparring partner on a day to day basis. You work closely together with your colleagues on a local and divisional level and act as a mentor for the GL accountants in your team.

Together with the EMEA Senior Finance Manager, you are responsible for managing the monthly, quarterly and year-end closing and financial reporting process, including the preparation of monthly, quarterly and annual financial statements for multiple EMEA entities, supporting the audits and tax requirements. During period close you coordinate your 2 colleagues within GL, validate their work and manage complex issues or escalations yourself. You are in close contact with your (finance) colleagues in the entities while doing the analytical review of the P&L and Balance sheet; investigating and really understanding the actuals and variances vs. budget, which you include in the financial reporting pack. Furthermore you will coordinate and control the annual budgeting and quarterly forecasting processes for (some of the) larger EMEA entities.

In the Netherlands, a new European Distribution Centre Is being set up together with DHL. You will be responsible for the controllership activities for the DC, including coordination of warehouse PI and cycle counts & car stock counts, the E&O calculation for the inventory and follow up.
GOOD TO KNOW...
The recent carve out of Epredia from Thermo Fisher, the internal structural changes and implementation of SAP means that almost all processes and structures have to be (re) evaluated and set-up from scratch. As the most senior, and first, colleague in the team we expect a very big part of your position to be initiating, implementing and optimizing the financial controls & processes (f.e. O2C, R2R, fast close & audit procedures, reporting dashboards, internal controls).
Who are you?
You are an ambitious, eager and talented financial with a very strong technical accounting background. You thrive in an international setting and drive continuous improvement.

"For this position we are looking for somebody with the right attitude. We need somebody who is adaptive, can create solid structures and isn't afraid to make mistakes. As long as you learn from them off course. Because of the size of the team, and the transitional phase the company is in, you will get a lot of exposure to a very broad scope of finance topics. We need somebody who is focussed on teamwork, getting it done together, also investing in taking the time to coach and mentor others. And who likes to keep learning, be challenged and grow with the company."

Bachelor or Master degree in Finance, Economics or Accountancy; Qualification is a plus

5-7 years of experience as a (Financial) Controller or (broad) senior GL Accountant in an international environment

Technical background with a strong knowledge of GAAP, budgeting and financial analysis

Detailed working knowledge of current accounting and reporting regulations across multiple European countries, strong Excel skills and preferably SAP

Experience with an ERP implementation and/or process improvement projects would be a very strong plus

Excellent communication skills in English. Ability to forge strong working relationships with other departments, peers and senior management

Mature individual with significant personal presence and credibility

Grounded, approachable personality, critical yet constructive and positive approach

Proven ability of working with different stakeholders and having international exposure
More about Epredia
Every second of every hour of every day, 44 of our products are employed in the battle against cancer. Customers put their trust in Epredia over a billion times every year.

Epredia was established in July 2019 through an acquisition by PHC Group from Thermo Fisher Scientific. Epredia will operate as a new stand-alone company that will continue to serve as a leading global provider of comprehensive solutions in the anatomical pathology field, including microscope slides, instruments and consumables. James Post, President of Epredia, commented, "We are excited to join the PHCHD group and continue to serve the anatomical pathology market as Epredia. Although we have a new name, our mission remains the same: to improve lives by enhancing cancer diagnostics for patients around the world. We are excited to now be Epredia, powered by the key brands our customers have come to appreciate for their excellence and precision, such as Erie, Menzel, Microm, Shandon, and Richard Allan."

They are in currently building up the EMEA support office in Breda, where appr. 40 colleagues will be working by the end of 2020. Because of the scale-up element of the business everybody has a very pragmatic, no nonsense approach. The lines are short, everybody is very accessible and the team spirit is high. They encourage people to speak up, share their ideas and show initiative.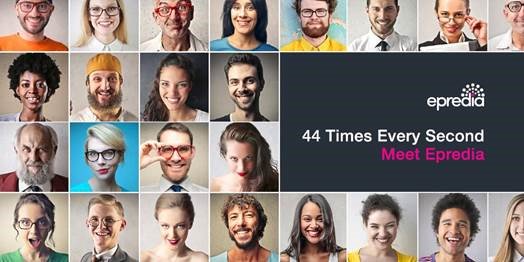 Publish date
22.06.2020
Contact