Financial Controller - continuous drive for improvement in a fast-paced, international environment
What do you do?
As part of the transformation of Deloitte's Finance function, a new Financial Control team will be set up. Overall, Financial Control will be responsible for the periodic reporting, financial analyses and advice for Deloitte NL office. For this team, we are looking for a proactive Financial Controller, who is eager to further develop as a well-rounded finance professional within Deloitte. In this position, you will report to the Senior Manager Financial Control & Project Control and work closely together with your colleagues in finance, both within Deloitte NL office (finance & administration and business control) as the Financial Controllers of the Global Finance Services (GFS) in India.
You will lead the periodic financial close and coordinate and review the work of the colleagues in GFS (who execute most of the journal entries), while you take ownership of the more complex accounting topics yourself. Such as reviewing of memo postings, control of the Balance Sheet (checks, accruals, provisions, reconciliations) and P&L. You are in close contact with Business Control, who will use your input in the monthly and quarterly reporting and business reviews. Therefore, you assist and support by analysing the P&L and Balance sheet, investigating variances and validating the numbers. You deep dive into material variances and ad-hoc issues to provide your Business Control colleagues with valuable insights.
Furthermore, you will be involved in several projects related to the new set up of the Finance team within Deloitte and optimizing the recently implemented S/4HANA system. For example, by revaluating the 'as is' situation and implementing new scalable processes to support the ambitious growth strategy of the upcoming years.
Good to know
As part of the recently formed North South Europe region (NSE), an international relationship between several Deloitte offices (creating synergy, efficiency and opportunity to share best practices) you will have a lot of exposure to improvement projects for Deloitte NL. Maintaining a strong focus on internal alignment, controls and efficiency is very high on the agenda. For you, this means you will be actively involved in multiple ad hoc analyses and projects, which will involve the optimization to quality of the reporting process, internal controls and integration.
Who are you?
We are looking an eager, dedicated and energetic Financial Controller. A true financial; somebody who takes ownership for their numbers, is accurate and knows how to prioritize. But supplemented with business curiosity, an analytical and future looking approach and able to drive continuous improvement.

"Deloitte is a dynamic, fast-paced and multicultural environment, it's our intention to be "best in class" in everything we do. This requires everyone to be very eager and aim for the best. To be successful within Deloitte, you need to be an open communicator with a "can-do attitude". You bring a certain confidence; both in skills and experience, as well as in your ability and (even more important) willingness to learn. But most of all, you approach everything you do with the same positive energy and drive. With this mindset, many doors will be opened for you!"

Master degree in Economics, Business Economics or Accountancy

3-5 years of experience as a (assistant) financial controller or in accountancy

Excellent knowledge of Excel, experience with S/4HANA would be a plus

Excellent communication skills in English; able to influence at all levels and build valuable relationships

Knowledge of IRFS is a plus

Able to work in fast paced, dynamic setting with tight deadlines and ad hoc requests

Proven ability to challenge current ideas and processes

Strong sense of ownership and self-starting personality
More about Deloitte
With over 6,100 people in 15 offices across the Netherlands, Deloitte Netherlands is one of the largest providers of professional services in the areas of Audit, Consultancy, Financial Advisory, Tax and Legal and Risk Advisory.
The Finance department (part of Deloitte Support) supports Deloitte's leadership by managing the planning and control cycle and performance related business cases, questions and issues. The Finance team consists of 80 colleagues in five sub teams: Finance & Administration, Financial Control, Business Control and FP&A and is backed by the Global Financial Services team in India.
Deloitte is well-known for their informal and friendly work climate. The culture can be described as open, and most colleagues are very down-to-earth. They enable you to develop yourself quickly, but also encourage you to balance your development with your social life. After all, you can only work hard if you play hard as well. Deloitte is not only keen on making impact for their clients, they are also really focussed on what impact will you make? The time of just working hard to reach the top is over. The ambitions of talents should not go wasted. You don't just want to work, you want a job with impact. Preferably at an employer where you can make a difference. Deloitte is such an employer.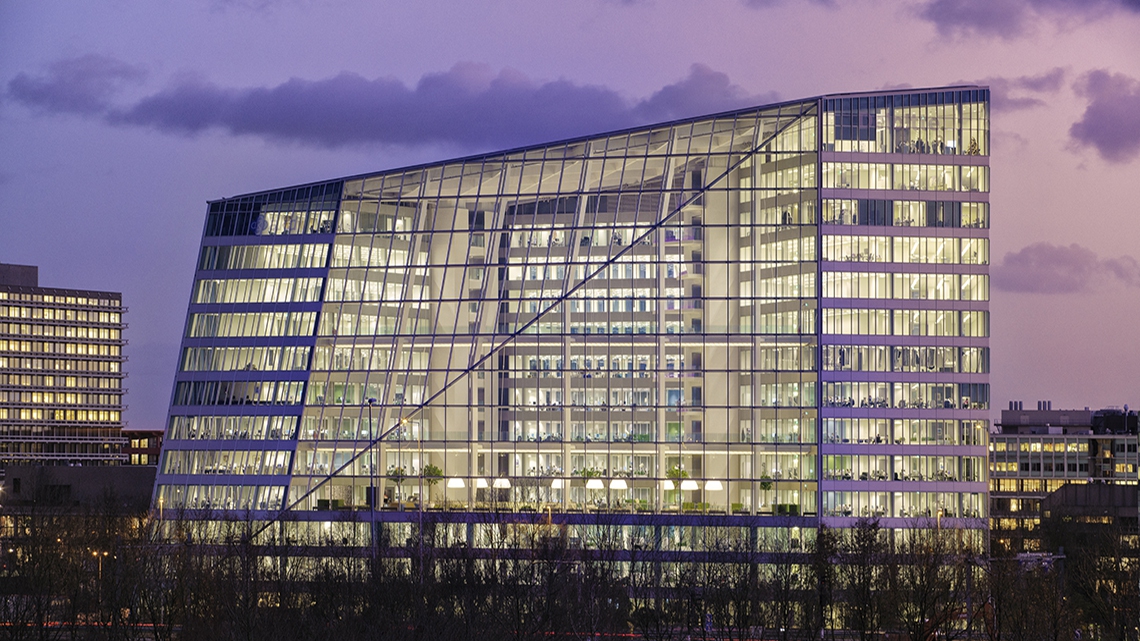 Salaris
Competetive package
Publish date
22.07.2021
Contact