Financial Controller - in a fast-paced and extremely dynamic scale-up environment
What do you do?
We are looking for an energetic, strong Financial Controller who wants join Just Eat Takeaway.com in their exciting, challenging journey to become the biggest and best global Food Delivery Powerhouse. Because of the extremely high growth since the takeover of Delivery Hero Germany by Takeaway.com in 2018, joining forces with Just Eat in 2020 and the upcoming acquisition of Grubhub, the core focus within Just Eat Takeaway.com is on alignment, process improvements and (post-acquisition) integration. For this reason a new corporate finance team is currently being formed. Setting up strong, uniform processes to ensure a successful integration to support further growth.

As the Financial Controller you will report to the Manager Financial Control and together with your direct colleagues you are responsible for the corporate (external) reporting and internal controls within Just Eat Takeaway.com. You will have a reviewing and coordinating role towards your assigned countries and/or regions. During the period end you are in close contact with your finance colleagues in the countries while doing the analytical review of the P&L and Balance sheet, investigate variances and validating their numbers. It is your responsibility to deep dive into every variance and adhoc issue, so you will be able to explain and argument them in the monthly review with the CFO and Tax Director. You make sure the countries are compliant with the Accounting Manual (IFRS), Chart of Accounts and test the Internal Controls. In case of developments within your entities/countries you liaise with your colleagues of Group Reporting (CoE for technical accounting topics) to discuss the appropriate accounting approach and implement this.
Good to know
Takeaway is a very fastpaced, entrepreneurial company, continuously looking for new business opportunities and new ventures, whilst maintaining a strong focus on internal alignment, controls and efficiency. For you, this means you will be actively involved in multiple ad hoc analyses, issues and projects that will be coming up within your countries, but also on corporate level relating to quality of the reporting process, internal controls, alignment and integration.
Who are you?
You are an ambitious, eager and talented financial with a very strong technical accounting background and excellent stakeholder management. You thrive in an international setting and drive continuous improvement.

"Just Eat Takeaway.com has grown from a attic start-up to become a Food Delivery powerhouse, but still embodies the scale-up mentality. Entrepreneurial, pragmatic and fast paced. Because of the recent exponential growth there is a strong focus on setting a up strong, mature corporate finance structures. To do this within Just Eat Takeaway.com you have be able to create structure where might be less and have a pragmatic & handson attitude. You have confidence in your technical background, know how to find out what you haven't encountered before and who to involve when necessary. You have a stable, strong presence, are able to challenge & advice colleagues, build relationships and argument your case on different levels"

Master degree in Accounting or Finance, preferably supplemented with RA, CA or ACCA

At least 5 years of experience in Audit within a Big4 audit firm

Excellent communication skills in English, Dutch is a plus

Expert current knowledge of IFRS/ISA, knowledge of USGaap / PCAOB is a plus

Proven ability of working in a complex, demanding organisation, with tight deadlines, and having international exposure

You are a strong communicator, able to listen to, work with and challenge different internal and external stakeholders. You have the ability to influence at all levels, build bridges and valuable relationships
More about Just Eat Takeaway.com
Just Eat Takeaway.com is a leading global online food delivery marketplace, connecting consumers and restaurants through its platform in 24 countries. They offer an online marketplace where supply and demand for food delivery and ordering meet. As an online food delivery platform, Just Eat Takeaway.com facilitates the online ordering, payment and occasionally, fulfilment of orders. They utilise a hybrid model which builds on their marketplace heritage (where restaurants do their own delivery) with logistics capability (for select restaurants without their own delivery capabilities). This model ensures consumers have the widest possible variety of restaurants to order from.

Headquartered in Amsterdam, the company was created in January 2020 by bringing together two of the world's most successful food delivery firms: Takeaway.com (founded in 2000 in the Netherlands) and Just Eat (founded in 2001 in Denmark). Both companies were started by ambitious entrepreneurs who grew their businesses to be the number one food delivery players in their home markets and many others around the world. Today, Just Eat Takeaway.com is the leading global online food delivery marketplace outside China.


Joining forces with Grubhub
Just Eat Takeaway.com's mission has consistently been focused on becoming the best food delivery company on the planet. Since its founding in 2000, Takeaway.com has chosen only to enter into markets in which it believes it can become a leader and be profitable. In fact, it is one of the rare examples of a profitable food delivery platform. The profits in the Netherlands helped secure a leadership position in Germany and other Continental European countries. The growth and profitability of the Takeaway.com businesses eventually allowed it to merge with Just Eat, another profitable European food delivery business. As a result, Just Eat Takeaway.com has leading positions in three of the world's four largest profit pools for food delivery: the U.K., Germany and the Netherlands.
Just Eat Takeaway.com management believes that Grubhub is the best food delivery company in the U.S. and it is the only one which is culturally similar to Just Eat Takeaway.com. It has its origins in marketplace, and unlike most other food delivery companies, it has consistently been EBITDA positive. Grubhub as part of Just Eat Takeaway.com will become an even stronger business. Just Eat Takeaway.com owns SkipTheDishes, the clear leader in Canada. By building a North American leadership position, Just Eat Takeaway.com will be able to further strengthen both the Canadian and U.S. businesses. Just Eat Takeaway.com will prioritise sustainable growth over profits, as this has been a major driver of its strategy and success in Europe. Grubhub has leading positions in a number of large U.S. cities, including New York. Just Eat Takeaway.com intends to invest in expanding these leading positions.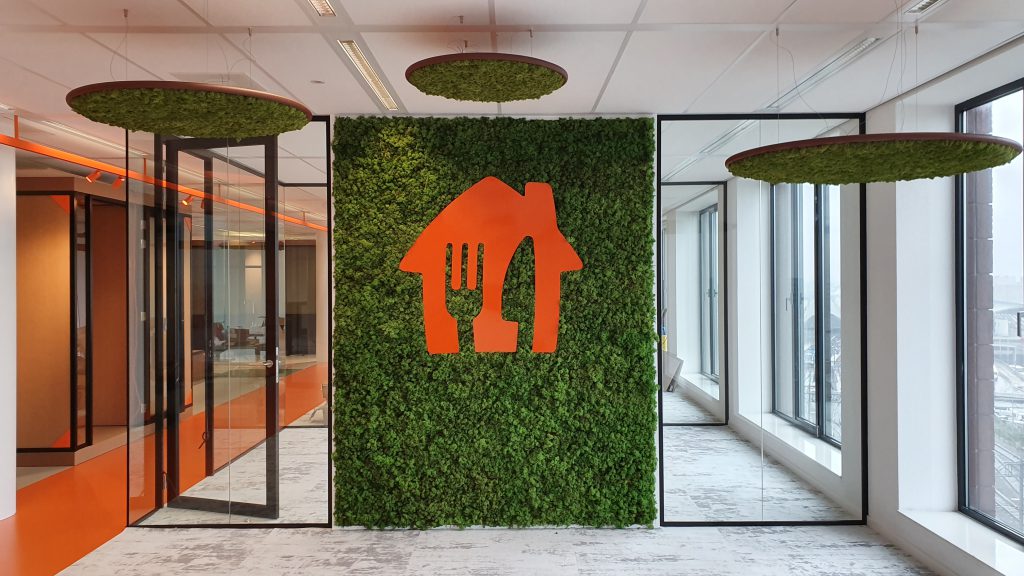 salaris
Competitive package
Publish date
19.10.2020
Contact