Senior Business Controller - Global Network Solutions - PostNL International
Lopende procedure
What do you do?
We are looking for a confident and tech savvy senior Business Controller to strengthen the Global Network Solution department of PostNL. As Finance Business Partner within PostNL International, you help drive the finance transformation; moving from backwards looking reporting to a more forward looking approach using data driven insights to advice and drive the business. In this position, you report directly to the Manager Business Control Global Network Solutions and will act as the finance business partner for the EVP Spring/COO PostNL International and the Director Procurement & Business Development Spring. Furthermore, you work closely together with peers and director level stakeholders within PostNL Mail, PostNL Parcels & Logistics and PostNL International.

Together with the business you optimize the relevant KPIs for procurement, transportation and import. You lead the periodic reporting cycle (including in depth variance analysis) and budget and (re)forecasting process for international supply chain and our import business models. You create mid to long term plans and strategies and create business cases for tactical and strategic initiatives. Acting as the financial conscience of our international supply chain teams you provide reports, insights and advice to improve performance.

PostNL strives to continuously innovate and recently invested €100M for their digitalization strategy. Together with your finance colleagues and BI teams you implement smart ways of using data and aim to accelerate our digital and financial transformation, with the goal to automate all the reporting. This means you will be involved in several improvement projects, such as implementing and automating a rolling forecast cycle (using algorithms), structuring large datasets and creating automated dashboards (using SQL and PowerBI).
GOOD TO KNOW...
You participate in strategic or board level projects and major product development cases to improve business and financial processes. This ranges from pricing / T&C's for contracts with external service providers (airlines/transportation companies/postal partners) to the strategic business impact of the recently changed VAT rules for e-commerce. As Finance Business Partner, you will execute analyses on consumer behavior, cost price models and marketanalyses, to advice management on the impact it has on the commercial rates (pricing).
Who are you?
You are a skilled business advisor on operational, tactical and strategic level and have mastered the skill of collaborating with internal and external stakeholders at different organizational levels and across the globe.

"Most important for us is that somebody is eager to dive into our complex business model, to truly understand the "game" and is not afraid to ask questions. Somebody who can be convincing but also approachable, and most important: committed to understand our business.

To complement the team, we are looking for a financial with excellent analytical skills, who is able to handle large amounts of data and to draw conclusions based on data driven insights. You thrive in challenging the status quo and convince senior management to take action. Above all, you are a team player who takes ownership and is eager to continuously improve to help drive the business."

Master's degree in Finance, Economics, Business Administration or related field

4 – 7 years of relevant working experience in a complex international finance environment

Strong experience with business advisory, financial modeling, financial planning and analysis and working capital management in a complex and international environment

Extensive knowledge of Excel, SAP Bydesign and Power BI, knowledge of SQL, Python or other advanced data modeling is an advantage

Excellent communication skills in Dutch and English

Mature individual with significant personal presence and credibility

Grounded, approachable personality, critical yet constructive and positive approach
More about PostNL International
We all know PostNL as our local postal organization, known for their white and orange busses that carry our daily mail and parcels. But did you know that PostNL has an extensive international and global operation? PostNL International takes care of importing and exporting mail and parcels from the Netherlands to anywhere in the world and back. And with Spring Global Delivery Solutions, a postal gateway to Europe, they are responding to growing international online sales (e-commerce) and enhancing their cross-border positions.

Over the last 15 years, Spring Global Delivery Solutions has grown into the largest independent provider of cross-border logistics solutions. As a full PostNL subsidiary and Royal Mail sales agent, Spring offers direct access to both Dutch and British distribution networks. With partners in 190 countries, it offers global shipping solutions for mail, parcels, returns and e-commerce.

The PostNL International finance team consists of 21 highly skilled professionals. The team acts as business partner for PostNL's international supply chain solutions, Spring business models in Canada and Asia and the import business model.

PostNL International is located in PostNL's headquarters in The Hague and soon, they will take residence in a brand new renovated head office close to Hollands Spoor. The building has special meaning to PostNL as it served as a mail sorting centre since 1946. After a year of renovation, the office accomodates a hybrid way of working which allows colleagues to always be connected on- and offline.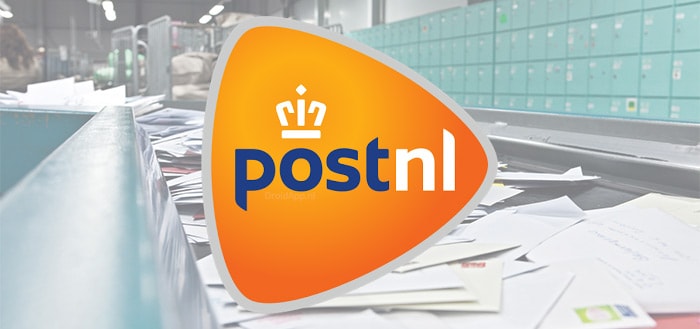 Publish date
09.07.2021
Contact