Senior Reporting Specialist for OCI
What do you do?
OCI is a $3.3BN (2018) leading global producer and distributor of nitrogen products (such as fertilizer) and methanol, serving agricultural and industrial customers worldwide. They are listed on the NYSE Euronext and have a strong corporate office in Amsterdam. As the senior Reporting Specialist you report to & work side by side with the Manager Consolidation and Statutory Reporting. You will have a lot of exposure to corporate senior management and work closely with Legal, Treasury, Tax and FP&A.

Together with your colleague, you manage and contribute to the monthly, quarterly and annual consolidated group reporting. To do this you will be in close contact with the Finance teams in the Operating Companies in the Netherlands, the US and the MENA region. You are liaison for adhoc technical accounting/reporting issues, coordinate the local teams in the periodic closing process, analyse the OpCo's financial information and conduct balance sheet reviews. You retrieve the consolidated figures from the consolidation team in Geleen (NL), from where you will be co-responsible for the consolidated (management) reporting. This includes the periodic results, variance analyses and operating data for actual, budget and forecast purposes. Furthermore you will contribute to the preparation of the Annual Report and assist in the annual audit of the consolidated financial information with the external auditors.
GOOD TO KNOW...
OCI is a very fast paced and entrepreneurial company, continuously looking for new business opportunities and new ventures, while maintaining a strong focus on internal alignment, professionalisation and efficiency. For you, this means you will be actively involved in adhoc analyses, issues and projects on corporate level as well as within the OpCo's. This ranges from Purchase Price Allocations or refinancing, financial onboarding of new acquisitions and/or carve-out financials to leading process improvement initiatives (fast close/local-IFRS bridge/balance sheet reviews at OpCo's/etc.).
Who are you?
You are an ambitious, eager and talented financial with a very strong technical accounting background and excellent stakeholder management. You thrive in an international setting and drive continuous improvement.

"OCI is a dynamic, fast-paced, multicultural environment which requires everyone to operate with a high degree of flexibility and autonomy. To be successful within this high profile, demanding environment we are looking for an ambitious, confident and communicative financial who wants to continue their steep learning curve. There is a lot of room for personal and professional development, in whatever topic you would like to expand your knowledge and skills in!"
Reinier van Emmerik – Manager Consolidation & Statutory Reporting

Master degree in Accounting or Finance, RA, ACCA or CFA is a plus

At least 4-8 years of experience, within BIG4 or as group financial controller

Excellent communication skills in English

Expert current knowledge of IFRS accounting and Dutch regulatory requirements.

Experience with consolidated financial systems (Hyperion preferred), both internal and external financial reporting and consolidated financial analysis.

Strong business analysis, financial planning and reporting skills with ability to generate business insights that add measurable value.

Proven ability of working in a complex, demanding organisation, with tight deadlines, and having international exposure

Business acumen: you are a strong communicator, able to listen to, work with and challenge different kinds of internal and external stakeholders

This role will require occasional travel
​​​​​​​
More about OCI
OCI is a very fast paced entrepreneurial organisation, internationally leading in the production of natural gas-based fertilizers and industrial chemicals. This includes nitrogen fertilizers, methanol and other products used by agricultural and industrial customers around the world.

OCI headquartered in The Netherlands, with production facilities in The Netherlands, The United States, Egypt and Algeria and has nearly 36,000 employees. Their nitrogen fertilizer activities began in 2005 as a single minority investment in Egypt Basic Industries Corporation (EBIC). Today, they rank among the world's largest nitrogen fertilizer and methanol producers with a total run-rate production capacity of approximately 14 million metric tons.

OCI's production facilities include OCI Nitrogen and BioMCN in the Netherlands, Egyptian Fertilizers Company (EFC) and EBIC in Egypt, Sorfert Algerie in Algeria, Fertil in Abu Dhabi and Iowa Fertilizer Company, OCI Beaumont and Natgasoline in the United States. The plants are strategically located on the Red Sea (south of Suez Canal), Mediterranean and Atlantic coasts, making them easily accessible from sea via key ports. Good road links enable swift distribution inland and to other ports.

The company is publicly traded on the NYSE Euronext in Amsterdam, with 54% of the shares owned by the Sawiris family. This family is very entrepreneurial: they founded and developed this company to the successful enterprise it is today, while continuously looking for new business opportunities and new ventures. This characterises the company mentality: ambitious, commercially driven, versatile and 'first time right'. The internal career paths are steep. The company attire is Business but the communication lines are direct and informal so they can anticipate on market movements.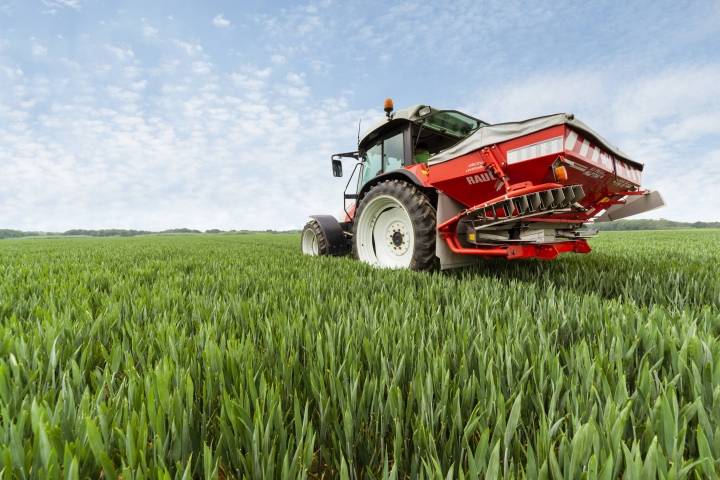 Publish date
12.03.2020
Contact